Portfolio governance and assurance – for optimised portfolio management
Senior executives make critical portfolio decisions – such as which initiatives to include in the portfolio, which to fund (and continue funding) and whether to 'go live'.
These decisions occur at different points in the project lifecycle and it is important to have a consistent framework to address them. Ross Garland + Associates provides portfolio governance frameworks that formalise the portfolio decision-making process. We base this around an agreed investment lifecycle so that all programs and projects follow a consistent path. We integrate portfolio assurance within the governance framework so that senior executives have decision-making confidence.
The investment gating process
Investment gating provides management teams with visibility and control over their organisation's major program and projects – it takes away the complexity and worry of having a multitude of initiatives. It consists of a series of "gates" based around an agreed investment lifecycle for programs and projects. Each gate involves an investment decision and can be preceded by an assurance review such as the gateway review process.
Ross Garland + Associates have assisted many businesses to establish investment gating processes.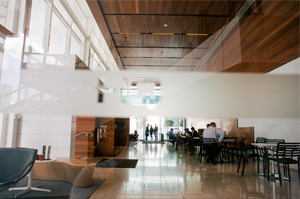 5 key benefits of portfolio governance & assurance
Greater visibility and control over the portfolio;
A consistent approach to investment decision making;
A clear road map for project investment approvals;
Confidence that program and project risks are being managed;
Defined "investment grade" information for decision making purposes.