What is program & project assurance?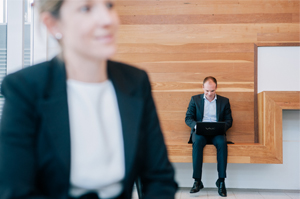 Program & project assurance are mechanisms that assist in reducing risk on a program or project and increase confidence in a successful outcome. Assurance is usually made independent of the artefact being assured, whether that is the project, or an element of the project. Major project assurance processes such as the Gateway Review process, are normally owned by the project owner (or Senior Responsible Owner – SRO – in the case of a program).
An assurance mechanism may involve a desktop study (of a design, for instance), could include interviews with project team members or may also involve interviews with key project stakeholders.
The nature of assurance used to review a project should be determined by the inherent risk of that project. Sometimes the capital value of the project can be used as a proxy for risk – the larger the capital value, the larger the risk – but this is not ideal. After all, ICT projects with relatively small capital values can have high risk levels.
Note that decision making confidence should not be derived solely from assurance reviews. An organisation should also gain confidence from its program and project development processes.
Integrating governance and assurance
Assurance offers the greatest benefit when it supports critical program or project decisions. An assurance review conducted ahead of the decision point provides decision makers with additional confidence. An effective way of integrating governance and assurance on high risk programs and projects is through an investment gating process.The investment gates, or decision points, are based upon an investment lifecycle which might include gates such as:
Readiness for market (issue tenders)
Investment decision (contract award)
Go live decision
To support management in making investment decisions, a review is undertaken of the program or project just ahead of the gate. Such a review may have more than one audience. While the Project Board or Steering Committee will have a strong interest in the outcome of the review, a Portfolio or Investment Committee, who release funds for projects, may also have a valid interest.
One of the best known independent program and project review processes is the Gateway Review Process. Read about the Gateway Review Process here.