PMOs and P3Os for more efficient program and project delivery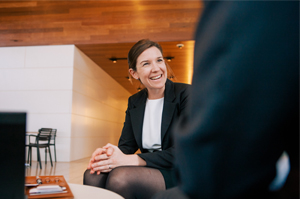 A program or project management office (PMO) provides supporting functions, such as reporting or risk management, that are common to all projects. This reduces the project burden, enabling it to focus on delivery.
Ross Garland + Associates establishes PMOs that focus on supporting management needs and deliver sustainable benefits.
What are P3Os?
A P3O (Portfolio, Program and Project Office) is a linked groyp of program and/or project offices (including possibly a portfolio office) within an organisation. They support one another and promote a common approach to the delivery of the whole portfolio.
Find out why you should choose us to establish your PMO or P3O.
Why do I need a PMO?

Projects & programs can operate without PMOs but it makes their job more difficult and time consuming. Basically PMOs don't deliver projects – they support those who do. A good PMO increases delivery efficiency.

Who will benefit from a PMO?

PMOs generally have two main clients – project managers to whom they provide support, and senior management to whom they may provide reports, secretariat functions and so on.

Is it risky setting up a PMO?

Yes! Studies indicate 3⁄4 of PMOs fail within 3 years. A PMO must be a seen by project managers as indispensable and meet executive's expectations. Ross Garland + Associates will show you how to engage these key stakeholders.

How do I know if I need a P3O?

That's where we can help. We analyse the business to determine your organisation's need and capacity to effectively utilise a P3O. A P3O must match the maturity of the organisation, and we make sure it does.